Rent a Photo Booth For Your Wedding
Capturing special moments on a wedding day can take many forms, but few are as immersive and fun as a photo booth. A wedding photo booth rental service from 6ix Photobooths will not only help you and your guests create lasting memories but also adds a unique touch of entertainment to your special event. Our photo booth services offer a broad range of customisation options, from the booth itself to backdrops and print designs.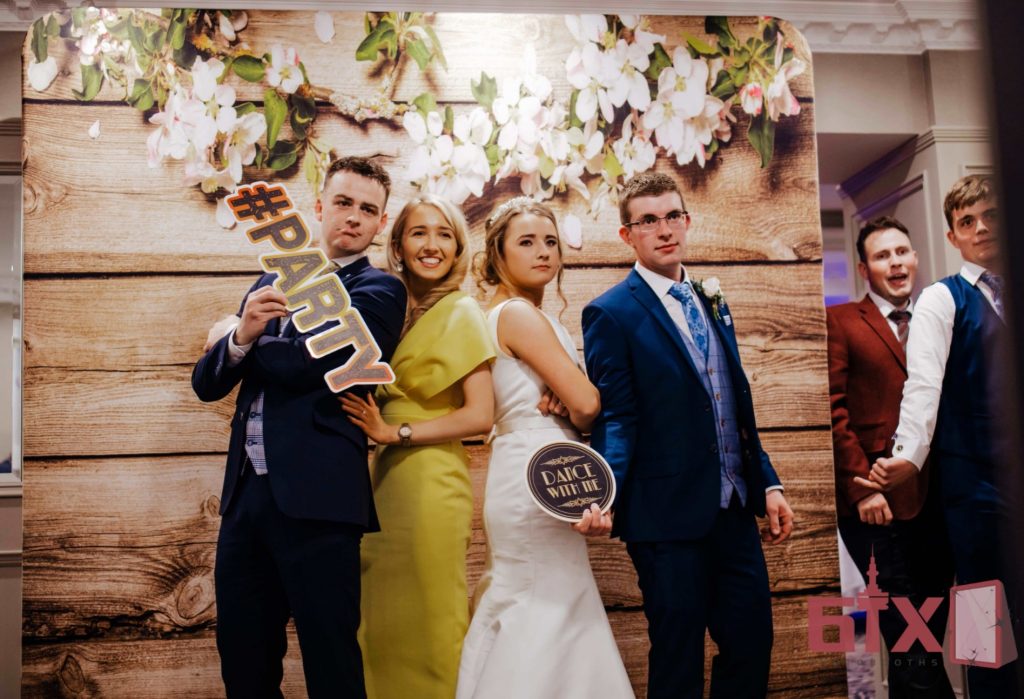 A Photo Booth Experience Like No Other
At 6ix Photobooths, we provide an unparalleled photo booth experience, perfect for any type of event. We use top-notch, state-of-the-art equipment to ensure every photo and video captured is of the highest quality. But we don't stop there – our team is dedicated to creating an unforgettable experience for all of your guests. Our professional attendants provide a friendly and fun environment, assisting guests with prop selection, posing tips, and ensuring everyone has a great time.
Customised Photo Booth Rental for Your Special Event
No two weddings are the same, and we believe that your photo booth rental should reflect the uniqueness of your special event. That's why we offer fully customisable services to match the theme and aesthetics of your wedding. Our selection of custom backdrops allows you to create a truly unique environment that will impress your guests and make your wedding photos stand out.
Capture More with Video Booth
For those moments when a picture isn't enough, we offer a Video Booth service. Your guests can record short, heartwarming messages, or showcase their creativity with fun and entertaining videos. These are not just moments captured but memories created – an invaluable addition to your wedding that you will cherish forever.
A Wide Range of Photo Booth Backdrops
Our photo booth services extend beyond the booth itself. We offer a variety of photo booth backdrops to match the vibe of your special day. Whether you prefer an elegant and classic backdrop or something more vibrant and playful, we have you covered. With our wide range of backdrops, you can ensure that your photo booth perfectly complements your wedding decor.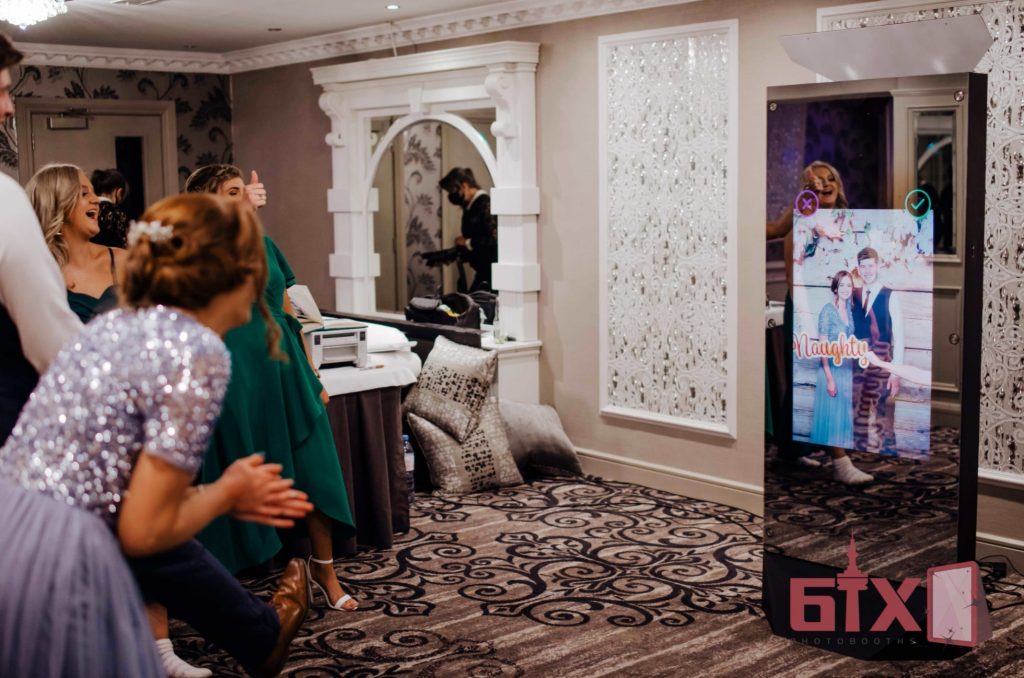 Tailored Photo Booth Services for Every Type of Event
We cater to all types of events, from intimate weddings to grand receptions. No matter the size or style of your wedding, our photo booth services can be tailored to suit your needs. Our experienced team will work closely with you to understand your event's specific requirements and make suitable recommendations.
Digital Photo Booth for Instant Sharing
In the age of social media, instant sharing has become a crucial part of any event. Our digital photo booth allows guests to instantly share their photos and videos on various social media platforms. Now, your guests can not only take away physical prints but also digital copies, making it easy for them to relive and share these moments with their friends and family online.
Easy Booking Process For Your Wedding
Booking a photo booth rental station with us is easy. Simply call us at 647-703-7866 to plan for your event. We require a deposit to secure your booking, and our pricing includes the photo booth rental for the duration of your event.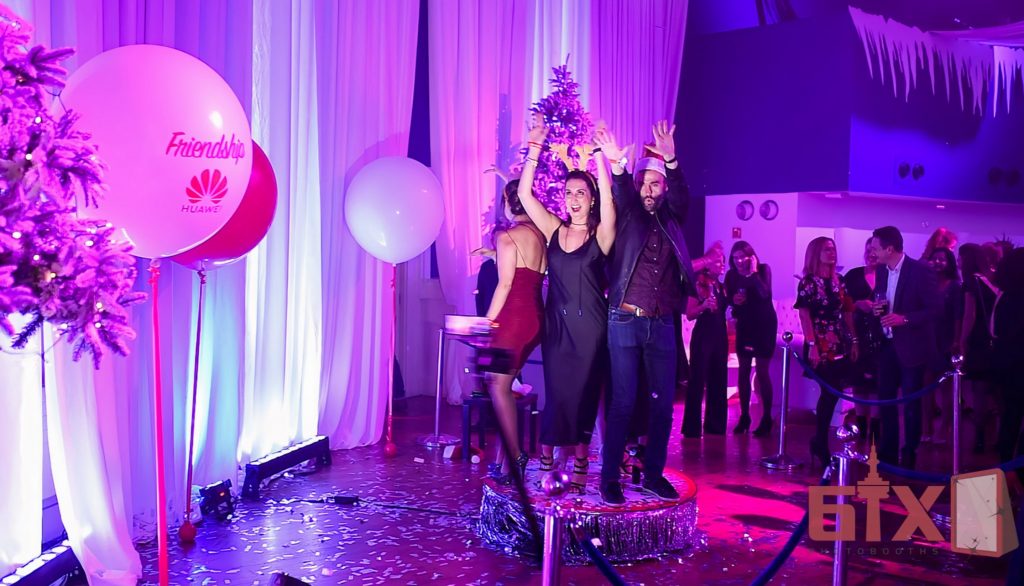 Competitive Photo Booth Packages
At 6ix Photobooths, we offer competitive photo booth packages that provide great value for money. Each package includes unlimited prints, a wide selection of props, and a professional booth attendant. Furthermore, we offer custom packages to cater to unique needs and budgets.
As you can see, a wedding photo booth rental from 6ix Photobooths is more than just a way to take fun photos at your wedding. It's a complete entertainment package designed to enhance your special day, capture memorable moments, and provide a keepsake for you and your guests. For more information about our services and to book your photo booth, don't hesitate to contact us. Let 6ix Photobooths take your wedding event to the next level with our exceptional photo booth services.
Our Photo Booths Available For Rent
Our Photo Booth Rental Service Locations