Corporate Event Photo Booth Rentals
6ix Photobooths is your prime choice for a memorable corporate event photo booth rental service, offering a wide variety of engaging and interactive experiences that leave an enduring impression. Our comprehensive suite of services includes a full range of cutting-edge digital photo booths, bespoke photo booth backdrops, and customised solutions to suit every type of event. Incorporating our photo booth services into your corporate gathering ensures a fun, entertaining atmosphere and creates lasting memories for your guests.
Immersive Photo Booth Experience
At 6ix Photobooths, we believe that a remarkable photo booth experience hinges on more than just clicking a button. Our cutting-edge digital photo booths feature the latest technology to deliver a user-friendly, engaging experience. We provide professional lighting, a variety of props, and unique features such as green screens and animated GIFs, all designed to add a touch of fun and creativity to your corporate event.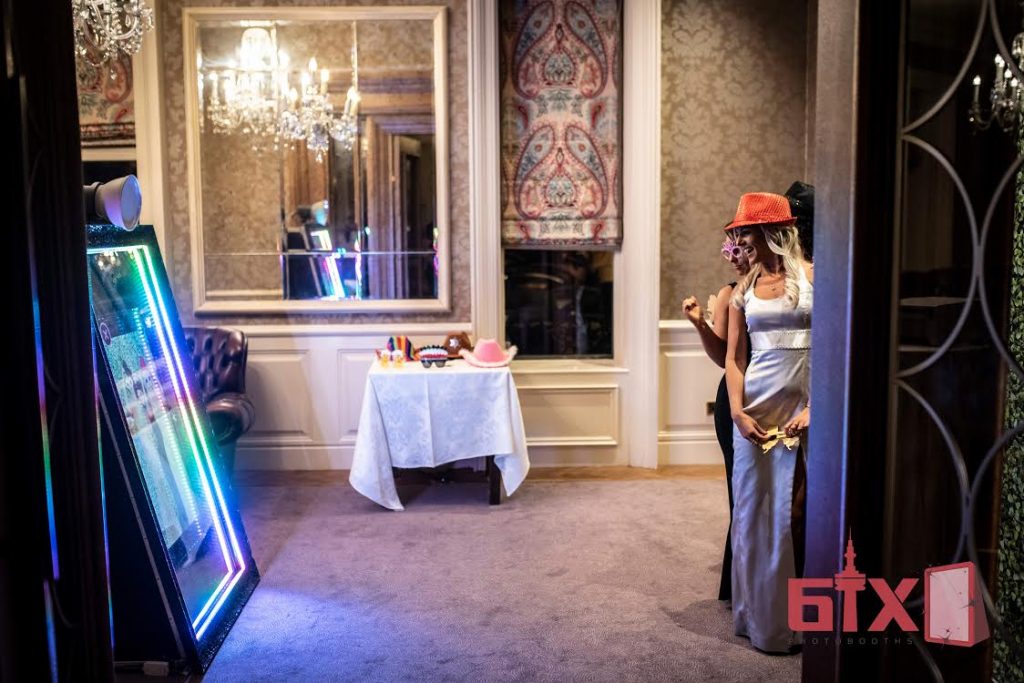 Dynamic Photo Booth Rental Options
In line with our commitment to catering for all types of corporate events, we offer a diverse array of photo booth rental options. Whether it's a classic enclosed photo booth for an intimate, retro feel or an open-air booth for a contemporary, social vibe, we have something to suit every requirement. For an extra touch of innovation, our video booth option allows guests to record short messages, adding a personal and engaging dimension to the event.
Custom Backdrops for Every Event
Our custom backdrop service is designed to match the theme and aesthetic of your corporate event perfectly. We offer a broad selection of photo booth backdrops, each carefully crafted to create the right atmosphere and elevate the visual appeal of your photos. From simple, elegant designs to elaborate, thematic setups, our custom backdrop service ensures your photo booth is a central, eye-catching feature of your special event.
Tailored Photo Booth Packages
We understand that every corporate event is unique, and our photo booth packages reflect this understanding. Our customisable packages include a variety of features and add-ons to suit different budgets and requirements. We can provide a full range of services, including delivery, setup, breakdown, on-site attendants, and digital copies of all photos and videos. Our team is committed to providing exceptional service and working with you to curate the perfect photo booth experience.
The Ideal Choice for Any Type of Event
Whether it's a corporate gala, an awards ceremony, a team building event, or a year-end party, our photo booth services provide a fun and engaging element to any type of event. Not only do we add a touch of entertainment, but we also offer a unique opportunity for team members and guests to connect, share moments, and create memories.
Choose 6ix Photobooths for Your Next Corporate Event
As a leading provider of corporate event photo booth rental services, 6ix Photobooths is dedicated to creating unforgettable experiences for your guests. Our commitment to quality, innovative solutions, and tailored packages sets us apart as the go-to choice for companies looking to elevate their events. Don't hesitate to get in touch with us to discuss how we can make your next corporate event an occasion to remember.
Our Photo Booths Available For Rent
Our Photo Booth Rental Service Locations